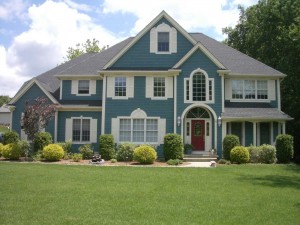 We have all fully qualified tradesmen under one roof, (Electricians, Plumbers, Plasterers; Joiners; Bricklayers; Painters and Decorators) so we can offer you a full service across the board improvements. We even offer a Landscape Garden Service and fitting kitchens and bathrooms are a specificity. You name it we've got it covered.We are UK based and 80% of our clients return for a further service after giving them a 100% job satisfaction. Our services has taken us to Europe on several occasions to build homes, fit kitchens, bathrooms, supply new windows and doors reconstruct and decorate homes and we are proud of the Quality of work we give..So if you require a UK firm to build you a house, reconstruct or even paint and decorate your home – just give us a call and we will give you our immediate attention and first class service.
Supply us with the jobs you need doing, plans will obviously be of a great help if you have them and we will get back to you as quick as we can with a free no obligation quote.  See our web site which gives a brief explanation of who we are and the services we offer.  Don't worry if you cannot see the one you want, we will assist you all we can.Your budget is our budget too !!Just ask for Gavin Dunn (Director) or David Sharp. (Company Secretary) Hope to hear from you soon.  The bathroom is another prime area of a house when it comes to home improvement. If and when you decide to put your home on the market, the bathroom is one place that could easily put off a potential buyer.
So directing some attention that way can only be an advantage, especially as you get to enjoy a more comfortable surrounding as a result.When it comes to the bathroom, there are several home improvement ideas that could be applied. Here, a change of tiles could just be what your bathroom needs for a more modern look. Adding wainscoting or changing the one that is already there could give the bathroom a more finished look.